About SeamsOriginal
Our shop specializes in custom handmade items for your home. Window treatments including valances, curtain and tiers. Pillow covers, table runners and limited run seasonal items. All items can be made with my fabric choices or yours. With your ideas and my talent, we can make lots of beautiful items for your home and gifts for your friends and your family. Please contact me with any questions or if you need custom sizes. I will promptly return your message.
If you have never had handmade custom home decor items made just for you ... you are in for a treat!!
Thank you for visiting.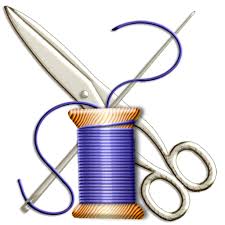 Meet The Owner
My name is Cheri Lynch. I live in Parma, Ohio (just south of Cleveland). Living in a climate that keeps me indoors 6 months of the year gives me plenty of time to be creative. I have been sewing since I was 6 years old and crafting all my life. I am honored to share my talents with you. When I am not cutting fabric or sewing, I am usually walking in the woods out back or cooking up something yummy!
Please let me know if you have any questions.
Warm Wishes,
~Cheri
PS – The little sewing machine in my photo was my grandma's. I will treasure it always.
Favorite Materials
Fabrics vintage and new
Lace trims
Buttons old and new
Threads of all colors